16 WEEKS AND IN THEIR NEW HOME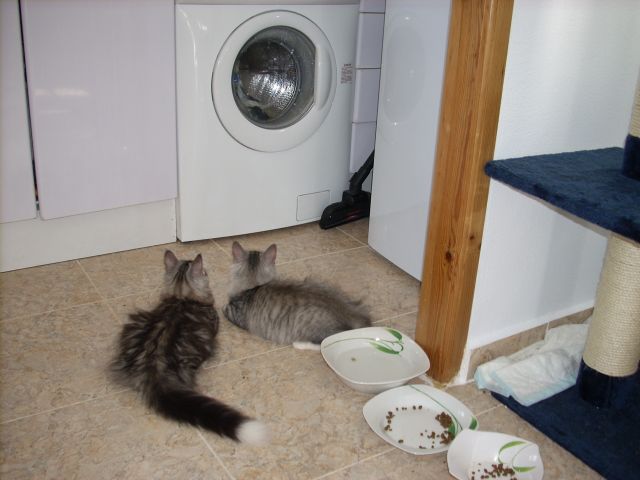 They have settled down well now, after about 10 days of non-stop playing they have quietened a little and taking longer sleeps! Now they are starting to notice me more and show signs of affection. Bruma is the shyest but she is coming out of her shell and I am sure she will be very affectionate as she gives me little head butts and rubs herself against me.
Balam is the boss and growls if the others try to take his toys or his place at the food bowl. He has killed two feather duster type toys and no feathers left on them. Kara is like a dervish and never stops - no wonder she is so thin and sleek as she must burn off more energy than she can eat.

Now they recognise their names and come to me when I call them.